ACTION STATIONS !
Our team consists of divers, historians, professionals, amateurs, deep dives specialists or classical divers, all animated by the same passion for shipwrecks and with the same purpose, which is the basic aim of our association : to share with the great majority of people our underwater discoveries.

MEMBERS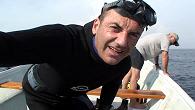 JEAN-LOUIS MAURETTE
Chairman and Founder of l'Expédition Scyllias, underwater photographer, historian and writer.
Expeditions organizer, he is in charge of the communication and relationships with the eastern countries and the Maghreb.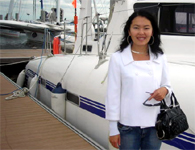 SVETLANA BOUBAEVA
Secretary of l'Expédition Scyllias, she is in charge of communication and relationships with Russia.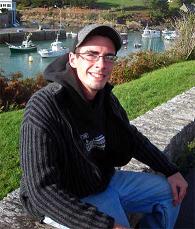 FLORIAN MAURETTE
Treasurer of l'Expédition Scyllias, surface safety assistant.












DOMINIQUE BACHELIER
Diver, historian and author.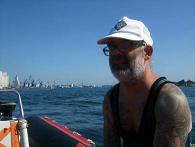 VINCENT GAUTRON
Trimix diver and instructor. History enthusiast and tattoo peerless for over 30 years in Lorient.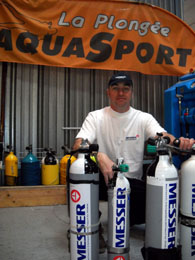 JACQUES HELLEC
Instructor and professional diver.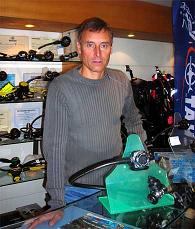 YVAN LE BOUIL
Diver.
Manager of the Aquasport diving shop in Lorient, specialized in diving for Morbihan.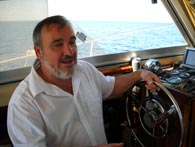 PATRICK LECOSSOIS
Diver and professional sailor.
Manager of An Orient Navigation boating school in Lorient.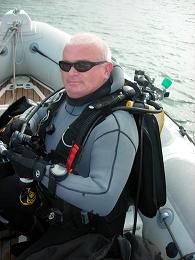 ALAIN LE GARO
Trimix diver.













PHILIPPE MARIE
Trimix diver.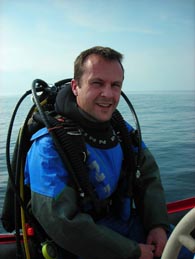 CHRISTOPHE MORICEAU
Diver, historian et writer.
Webmaster of l'Expédition Scyllias website, he is in charge of communication and relationships with western countries and Australasia.












LAURENT MOYSAN
Professional class 2 A diver.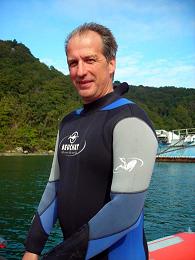 HUGUES PRIOL
Trimix and professional class 1 A diver.













HONORARY MEMBERS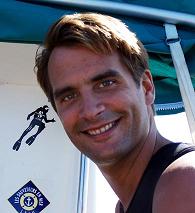 JEAN DE REYDET (Russia)
Honorary chairman of l'Expédition Scyllias.
Jean frequently takes part to our expeditions and is a reliable sponsor of l'Expédition Scyllias.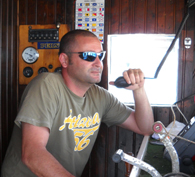 SELIM BACCAR (Tunisia)
Professional trimix diver, well-known underwater photographer and coral fisher.
TDI, Padi and CMAS Course Director.
Manager of Odysea diving centers in Kelibia and Hammamet.
He took part to several projects of underwater pictures with the B.B.C., Planète Thalassa, Discovery Channel and publishes in French, British and German diving magazines. He also worked as professional diver for the United States Naval Institute.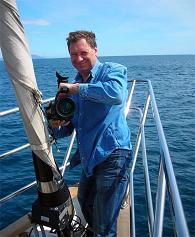 SERGUEI DENISOV (Ukraine)
Well-known underwater photographer and cameraman, he produces documentaries for the Russian and Ukrainian TV, compères the Aquapanorama programme on the Autonomous Republic of Crimea's TV.
Took part to several expeditions with l'Expédition Scyllias.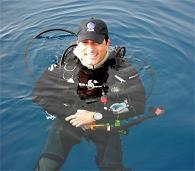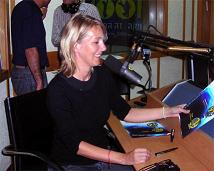 SERGE FITOUSSI and CLAIRE FUZELLIER (Israel)
Serge Fitoussi offers courses for all levels, taking into account your wishes in offering programs designed for the diver that you are and that you want to become. This PADI Course Director learns air, Nitrox, semiclosed rebreather, digital photography, deep diving, diver propulsion vehicle, night diving, wreck diving, underwater naturalist, etc… Serge has been diving seriously since about thirty five years and is professional since 1988. His professionalism and his integrity are nowadays well-known. Serge works with a highly qualified, friendly and always available staff in his dive-center, U-Dive, especially founded in 2006. It became a PADI 5 Star IDC within the first days of its opening. Claire Fuzellier assists him as dive instructor and journalist.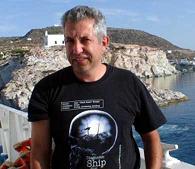 GEORGE KARELAS (Greece)
George started diving in 1994 and has dived in many countries of the world such as Australia, Belize, Russia, Malta and Cyprus. He has systematically got involved with the research of modern shipwrecks and was the first to dive, investigate and identify the historical shipwrecks of the Second World War in the Gulf of Patras. He has created a large file of historical shipwrecks that he now maintains, including a remarkable record for most ships sunk in recent years in Greek waters.
George considers his duty to be respecting/dealing with wrecks and fighting for the creation and development of similar institutions in Greece, expressed through programs such as "Receiver of Wreck" and "Adopt a Wreck Program".
George Karelas is a columnist in the Greek magazine Thalassa and member of the Association of Recreational Divers TETHYS. All these are complementary to his main activity : he directs the Karela Winery family business in Patras (established in 1936).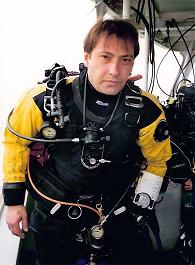 KIRILL KOLOSOV (Russia)
Well-known trimix diver, journalist and chief editor for several magazines.
Took part to several expeditions with l'Expédition Scyllias.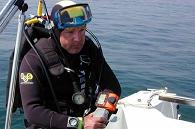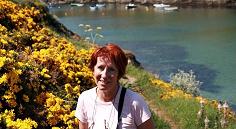 ERIC and SYLVIE LE GALL
Eric is a FFESSM archaeology instructor. Sylvie, his wife, also dives and both are working as treasurer and secretary for the GRAHMBS (atlasdesepaves.fr).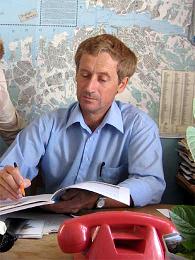 ANDREÏ LOUBIANOV (Ukraine)
Andreï is a Russian marine engineer in the VMF (navy) specialized in rescue and exploration submarines in deep conditions.
He paints for the navy, acts as a historian and maritime journalist in the the Autonomous Republic of Crimea. This exceptional artist has painted many canvasses which are now well-known far away from Russian and Ukrainian borders. Some of them are illustrating a few of our books (Les Gardiens du Silence, L'Armorique) and will illustrate several other books currently in hand.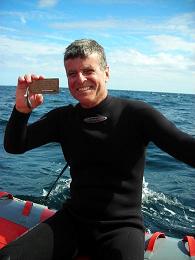 NESTOR MAGALHÃES (Brazil)
Nestor is Officier instructeur de tir au sein de l'armée brésilienne, Nestor est aujourd'hui détaché au musée du Commandement militaire Sud ( Museu Militar do Comando Militar do Sul ) à Porto Alegre où il occupe la fonction d'assistant-conservateur. Ecrivain, il est également expert en U-Boote. Grand voyageur Nestor parcourt le monde à la rencontre des reliques sous-marines de l'Unterseebootwaffe, l'arme sous-marine de la Kriegsmarine.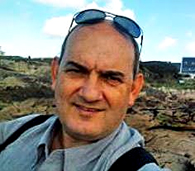 PAUL POIVERT
Journalist, founder and former Editor-in-Chief of the magazine Octopus, Publishing Director of the plongee-infos.com portal.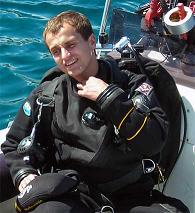 SEBASTIAN ROSIACK (Poland)
Underwtar photographer and chief editor of Nurkowanie.
Took part to several expeditions with l'Expédition Scyllias.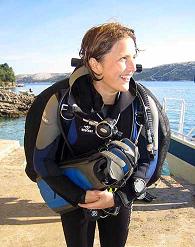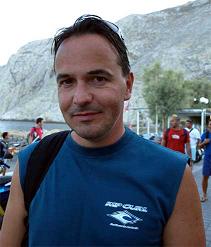 GABRIELLA SCHUTZ and ISTVAN HEROLD (Hungary)
Passionate diver, Gabriella is editor of Submarine
Istvan is chief editor of the magazine.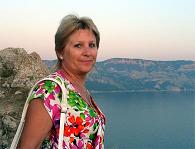 TAMARA GAUTREAU (Ukraine)
Tamara est interprète franco-russe, guide-accompagnatrice et organisatrice de séjours touristiques en Crimée via son site Internet. Elle intervient également au sein du musée de la flotte de la mer Noire à Sebastopol.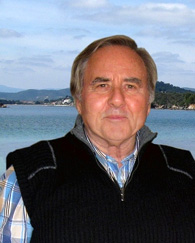 YVES DUFEIL
Fils de marin malouin Yves se partage entre la Provence et la Suisse quand il n'est pas à l'autre bout du monde. Après quelques années passées dans la "Royale" il entre à Air France où il deviendra chef d'escale. Auteur d'un important essai d'histoire maritime locale, c'est son amour de la mer et de la Bretagne qui lui a inspiré son premier roman La Pierre des Portes.
Historien, spécialiste des sous-marins de la Kaiserliche Marine, écrivain, il a consacré une grande partie de ses recherches à l'as mondial des sous-mariniers, le vice-amiral Lothar von Arnauld de la Perière, auquel il consacre un magnifique chapitre sur son site d'histoire maritime Histomar.net.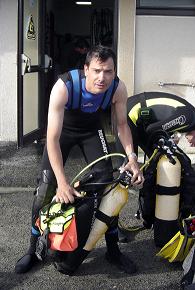 OLIVIER ROBERT
Diver, historian and writer.
Olivier is a specialist of the French Navy history, particularly for the period 1870-1918. He wrote L'Aumônier d'escadre, 1893-1899 (the Squadron Chaplain, 1893-1899), a testimony of everyday life aboard French troopships and armoured-plated ships of the Far East Squadron at the end of the XIXth century, and L'Epopée des transports type Annamite (the Annamite class troopships Story), a magnificent encyclopaedia about the French government troopships, programme 1872.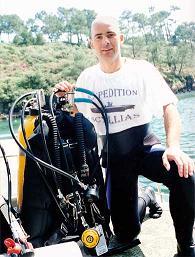 BRUNO GOUIL
Diver.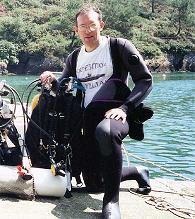 MICHEL ROBIN
Diver.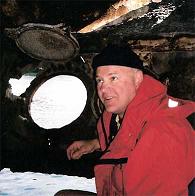 PAUL VEILLON
Diver, writer. Co-author of les Messagères de l'Histoire.










Copyright 1995-2023 L'Expédition Scyllias - All rights reserved
Non-profit making association n° W561000011 - Legal mentions

CONTACT US:
coordinator: Jean-Louis Maurette
webmaster: Christophe Moriceau
This website is optimized to run with Mozilla Firefox. It is possible to meet misprints which may appear when running with other web browsers like Internet Explorer.