Concarneau Livre & Mer Festival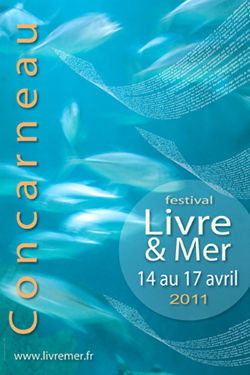 Between 14 and 17 April 2011 will be organized, at the centre des Arts in Concarneau, the twenty-seventh edition of the Livre & Mer Festival. The occasion for l'Expédition Scyllias to manage a stand in order to speak and share about underwater adventure and contemporary archaeology. Jean-Louis Maurette will also give a lecture on wreckdiving and underwater investigations regarding shipwrecks. Came and exchange with us !
All the details you need on the official website of the exhibition.
Copyright 1995-2023 L'Expédition Scyllias - All rights reserved
Non-profit making association n° W561000011 - Legal mentions

CONTACT US:
coordinator: Jean-Louis Maurette
webmaster: Christophe Moriceau
This website is optimized to run with Mozilla Firefox. It is possible to meet misprints which may appear when running with other web browsers like Internet Explorer.